Welcome to your 40-day Kundalini Yoga journey...


I've combined Kundalini Yoga, Vinyasa flow, power yoga, and strength building exercises designed to build strength and power in your body and mind. This program consists of a specific Kundalini Yoga meditation to follow every day for 40 days while incorporating other styles of movement. This is a vigorous practice that will challenge you however, anyone can do this, even if you're a complete beginner to yoga and Kundalini Yoga. Follow my instructions given in the intro video and just do whatever you can. I'll be guiding you in each of the videos you'll be following as you'll experience yourSelf getting stronger and stronger each day.
Spend 40 days with me using a proven method that will help you:
Reduce stress

Build confidence


Tone & strengthen your body

Feel and look more radiant & youthful

Gain a new sense of inner power

Create inner peace

Enhance mental clarity

Increase brain power for more concentrated focus


Feel energized & empowered from the inside out

T

ake actions toward your true dreams and visions


Follow this practice every day for 40 days and experience AMAZING results!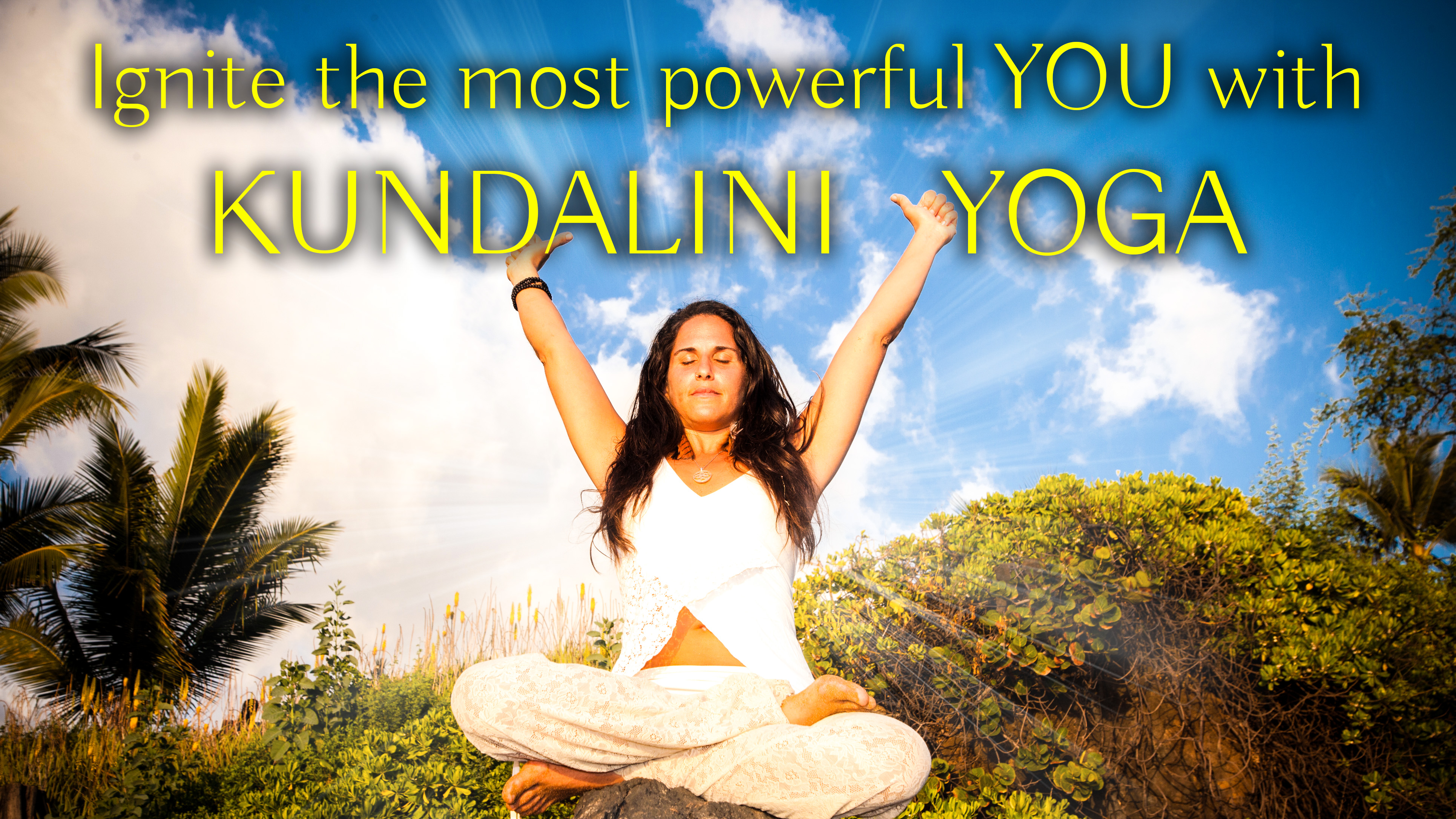 " I've done the 40-day Kundalini with Noa and I can tell you it's truly a magical journey. I found myself more centered, balanced, high-spirited and happy - the joy that makes one feel like dancing all day. This might sound silly but I even look younger and better.

And yes falling in love with yourself comes with the package. Noa is the only person I found online who teaches Kundalini right.


Thank you so much Noa. Sat Nam."
--Ronnie Ganguly
What is Kundalini Yoga and why practice it daily?
A daily morning practice in Kundalini Yoga is called Sadhana. Sadhana is a Sanskrit word for daily spiritual practice. By having a daily Sadhana practice, you'll be re-shaping your inner world and replacing old patterns and thoughts with new ones. These new patterns then trickle down to your cells, changing the vibration of your entire being and the signals you send out into the universe.


Kundalini Yoga recognizes every soul as perfect, pure and Divine at the start. There is nothing to redeem or purify at the soul-level. The soul is complete and beautiful as it is. But Life is based on your habits which you've developed at a very young age; some of them serve your highest destiny, some of them do not. By your habits, you either live in peace and happiness or misery and pain. A habit is a subconscious chain reaction between the mind, the glandular system and the nervous system. By doing a 40- day sadhana (or longer), you can rewire that chain reaction and develop new, deeply ingrained habits that serve your highest good. When you have a daily practice, you work on your signals to the universe by chipping away at your subconscious identity and blocks and moving towards the higher Self and neutrality of the mind.
Kundalini Yoga is a very special technology relating to habits. Every single kriya or meditation in Kundalini Yoga changes you in very specific ways. If you practice a kriya a few times, you receive wonderful benefits. But if you want to change your habits permanently and realize the full effects of the kriya, practice particular kriya every single day. When you change your habits, everything around you changes...
You don't have to be spiritual or believe in God or higher spirits to have a daily practice. We all have access to the Kundalini energy (Life force) - a hidden treasure of power which is found at the base of your spine. This Life force energy can only be fully activated AND utilized when it gets connected with the energies of empowered consciousness. When that connection occurs, it creates an immensely energized force which can take one to an amazing physical and spiritual journey while balancing the forces of negativity and positivity to create a harmonious state within the body-mind-soul.
Kundalini energy is not something to fear and it does not bring any harm to anybody in any way. All it does is help one define his/her true desires and purpose of this Life, helps one identify the real meaning of their existence, detoxifies the impurities in our body and mind, and creates a state of immense Bliss.
" Yoga with Noa was transformational. Before her classes, I utterly ruled out Kundalini, feeling like it's just "not for me." But along with her effervescent presence and endless positive energy, she flavored the ancient yoga with her own style. Her Kundalini Vinyasa fusion classes opened me up to a whole new world of yoga. Her guidance and reassurance helped me to not give up in even the most difficult kriyas, such lessons flowed into the rest of my life as well. After each class with Noa, I felt a new sense of confidence, revitalized energy and flexible strength in my body."
--Angel Green
Your Instructor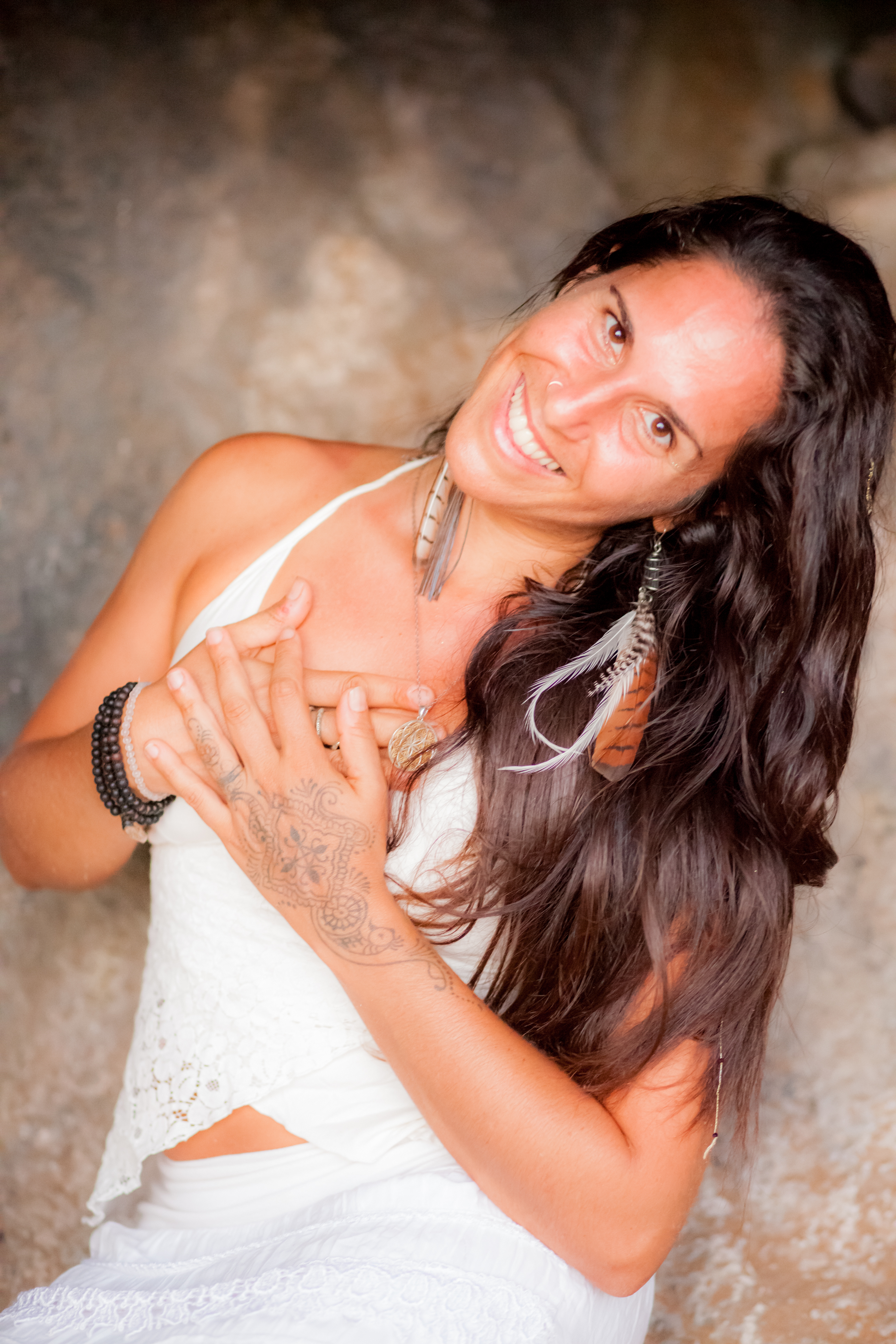 Noa Lakshmi is a published author, motivational speaker, and an empowerment mentor who helps people Love themselves into a Life of greater health, wellbeing, and soul-full fulfillment. Noa's Soul's mission is dedicated to the transformational power of Love, especially Self-Love, which is the foundation of her body of work. For the last decade, Noa has worked with many individuals, showing them how to cultivate the most loving relationship with themselves so they can heal from the inside out and embody their full and glorious human potential - body, mind, and soul. Noa sees our human experience as a precious gift. From this place of devoted appreciation, her work shares a holistic vision for personal alchemy and social transformation as she invokes the mantra to "BE the change you wish to see in the world," wholeheartedly knowing we are transforming the world with Love one human at a time. The publication of her first book, Master your Life with Love, represents a labor of Love designed to activate and unleash one's own human superpowers, creating ripples of uplifting global impact.
Noa offers spiritual and holistic guidance, classes, group programs, talks, workshops, and retreats designed to transform lives from the inside out. She is a certified Bikram, Vinyassa, and Kundalini Yoga teacher, a regenerative detoxification specialist by Dr.Morse international school of detoxification and a holistic Life coach by the institute of integrative nutrition.
" I love this! I am an artist and musician. Day 2 and I'm already unstuck and powerfully back on my path! So much gratitude."
--Amy Wantulok

Course Curriculum
40 days to ignite your Clarity, Strength & Power
Available in days
days after you enroll
Frequently Asked Questions
When does the course start and finish?
The course starts now and never ends! It is a completely self-paced online course - you decide when you start and when you finish.
How long do I have access to the course?
How does lifetime access sound? After enrolling, you have unlimited access to this course for as long as you like - across any and all devices you own.
What if I am unhappy with the course?
We would never want you to be unhappy! If you are unsatisfied with your purchase, contact us in the first 30 days and we will give you a full refund.
" Noa's classes were transformational and inspiring! Her energy is clear and empowering, her words are honest and her personality is down to earth and humble. I saw her dedication to her own practice and a joyful attitude to the bettering of the world and the global community as a whole. I am deeply grateful to have Noa share her teachings and her presence with me on my journey."
--Pasha Rashikov
Give yourSelf the gift of living as the most powerful YOU!
You were born for greatness.


This is your time.


Let's do this!